At some point, you've walked into your bathroom and you've realized that it's just not going to cut it anymore. There are some serious problems, and you're going to solve them. So, what kind of problems are you encountering exactly? One of the biggest issues that we always run into is that bathrooms eventually get outdated.
No matter how well you future proof, at some point you're going to look inside your bathroom and say "Well that reeks of the 90's. In our opinion, one of the best materials you can use to renovate your bathroom, and one of the interior designs that never gets old, is cedar panels.
Using Cedar Panels to Create the Best Bathroom Remodel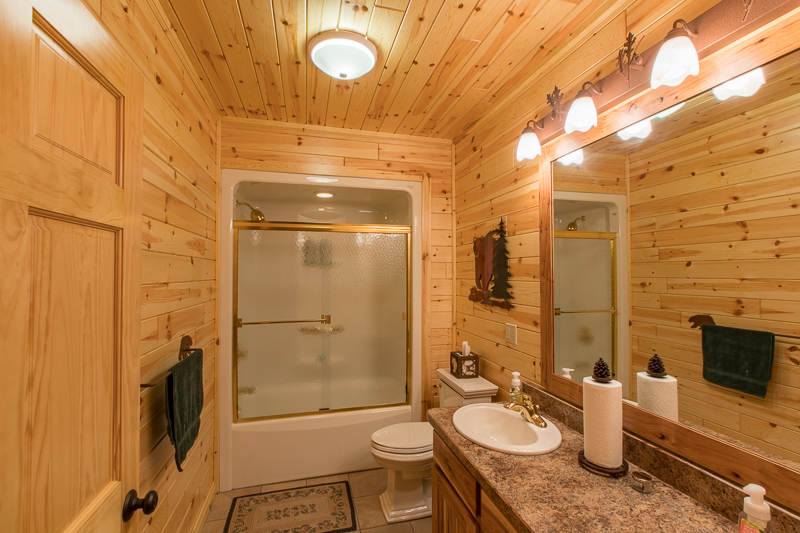 Making a great bathroom remodel is going to require a bit of work on your part, but we're pleased to tell you that with our bathroom paneling and other products, not much work needs to go into taking care of the walls and ceilings. Everything else might be problematic but when it comes to finding high-quality wood paneling for bathroom walls, we really do have you covered. We're talking about our high-quality cedar panels. You might not think that you spend much time in your bathroom, but statistically, you do, and with that being the case, you really want to make sure it's something that you can stand to look at.
Wood Paneling for Bathroom Walls
Knotty pine paneling is one choice for your bathroom walls, though most people choose cedar panels. It will really take you back with that rustic look and it's amazingly easy to install while touting its resistance to moisture. Our end matching system allows the cedar panels to simply snap into place, making it a great solution for anyone that doesn't have a lot of time to spend renovating or someone who simply isn't that we like to do. Instead, you want the renovation over quickly, and you want a good end result. Easy to accomplish? Not always. Worth it? Every single time, hands down.
Added Wood Features
Installing cedar wood paneling for your bathroom is always going to be a great start, but we think you can take it further by installing some cabinets. After all, if your plan is to take your bathroom all the way, then seriously, you need to take a look at our cabinets. If you navigate to our cabinetry section you're going to find a pretty good range of options, and you'll also see a few pictures we've taken of finished jobs and we're pretty sure that you're going to want these cabinets in your bathroom. In our experience, whenever we've purchased a home, the standard bathroom cabinets that come with the home, just don't cut it. They're almost always made from particle board and we notice that the 'finish' begins peeling almost right away. You won't see this problem with wood cabinets and they'll last a lot longer – check ours out!
Trim it Up
Your bathroom renovation is not going to be complete without trim, not in the least. That being said, you should take a look at our shop; we have plenty of options whether you want to go with crown molding or one of our other interior trim options. Trim really does a great job of bringing out the best in your renovation and it serves as a way to punctuate an already impressive wood paneling job. It fills in the corners, takes off the rough edges, and really turns the renovation into a thing of beauty.

A Cedar Paneling Bathroom Remodel for the Better
To be quite honest, a bathroom renovation is a big job, but it's one that becomes very necessary after a certain amount of time. Maybe you've lived at your home for a while and are simply looking for a change, or maybe you've just moved in and are hoping to complete a massive renovation. The one thing we're sure of is that the bathroom doesn't have to be the hardest part, at least as far as aesthetics are concerned. Use our materials and our experience to create the most amazing cedar paneling bathroom remodel ever. As always, we strongly recommend choosing cedar panels over knotty pine panels any day, at least when it comes to a bathroom remodel!