Do you tend to just leave your garage sitting empty, seeing there's no real use for it? A garage doesn't just have to be a storage room, or a place to store your car. When there's little other reason to have a garage, why not turn it into an apartment, or a man cave? Finish up the apartment a little more. Add some electrical wiring and a bit of plumbing. Make your garage a beautiful place that you can spend your evenings in. Possibly even rent out for a bit of extra income! You'll need to find the right garage wall covering that is perfect for your it's interior. What could be better than weathered barnwood paneling?
Garage Apartment Ideas
Making a two-car garage into an apartment isn't much of an easy feat. It can't be done in one weekend, but it can be well worth the investment. With a few extra walls, you can create a lovely and cozy apartment suitable for anyone who doesn't need much room. You can make a beautiful studio apartment without spending millions to get the right look! All it takes is the right wall covering.
With The Woodworker's Shoppe, you can find the best wall covering you could choose- barnwood paneling. One of the best things about using our barnwood paneling for garage walls is that it's a quick and affordable way to make the place stylish enough to rent out. If you're not in need of a man cave or extra room. Then, a standalone garage is perfect for renting out to someone who doesn't need a lot of space. Our barnwood paneling is perfect for the simple and rustic look. It doesn't require lots of effort or time in painting, repainting, or maintaining!
Why Weathered Barnwood Paneling?
Our faux weathered barnwood paneling can be found through our site! This rustic garage paneling looks authentic, but it's carefully treated. It's beautiful and clean, and is easy to install. There's no old mildew smell, no holes or inconsistencies in width. The color is consistent and beautiful, and comes from reclaimed lumber, and is finished off with an eco-friendly VOC stain to keep you safe in your home. The stain itself helps the wood retain the rustic and always-stylish appearance of barn wood. All without you having to deal with actual barn wood. It'll last much longer than untreated wood. Plus, you wont' have to deal with mildew, mold, or bugs taking up a home in your home.
Our barnwood paneling can be used on walls, the ceiling, and replacing whatever you need to add color to your room. We definitely recommend considering our barnwood paneling for a ceiling, rather than trying to suffer through a traditionally painted or popcorn ceiling. They can be a hassle to paint and maintain, and popcorn ceilings have become quite the disliked ceiling option over the years. With our barnwood paneling, you'll have a beautiful ceiling that won't require continuous painting and more gallons of paint than you'd originally planned.
Why The Woodworkers Shoppe?
Here at The Woodworkers Shoppe, we strive to give the best lumber paneling available. Our stock is always full, and your wishes are always heard. Don't like our reclaimed lumber look for your garage wall paneling project? Don't worry, we can stain it to your wish, or send you the untreated lumber for you to stain on your own! We specialize in paneling, trim, and log stairs and railings. We know how to craft truly beautiful pieces of wood, and promise a high quality no matter what! Our expertise allows us to offer you amazing prices for amazing pieces of wood paneling, and with efficient customer service to get you your wood in time for your project!
Why Choose Our Easy Installation?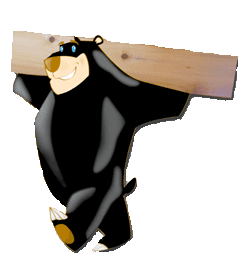 There's a reason that so many people have chosen our wood products for their garage paneling. Our weathered barnwood paneling for garage walls is built with tongue and grooves on the side, allowing for easy interlocking to make your installation that much easier. The simple measurements and ease of interlocking allows continual placement and a savings of up to 20% in material waste! If you're doing this on your own, you'll want to know the best way to start your installation. And how to make your new project really shine. Whether you're placing them vertically or horizontally, you can interlock them for a test run, finding out where you want to place your paneling and in what positions. Once you're done and you've marked exactly how you want them, you can cut the paneling to the size you need and install!
At The Woodworkers Shoppe, we do our best to offer beautiful and rustic barnwood paneling for anyone needing a change in the home. Whether you're replacing ceilings, walls, or floors, we've got the paneling for your home. Call us today, or go to our online shopping page to place your order! We'll help you every step of the way to make your garage wall paneling ideas a reality!